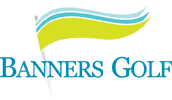 Banners Golf is all about
"Playing Better Golf"
At Banners Golf Tech Centre our focus is on improving your complete golfing experience. By understanding you, your swing and what it is that you want to achieve, we are able to provide you with a better game. Most importantly at Banners Golf we have empathy; and loads of it! We understand that every golfer is different and that what it is, that each golfer is seeking from their game, will vary greatly.
We are not just a golf shop – we are your #1 Sydney Golf Academy to a better more enjoyable game.
That's why at the Banners Golf it is all about you!
Let us know what it is that you are seeking from your game